William Harvey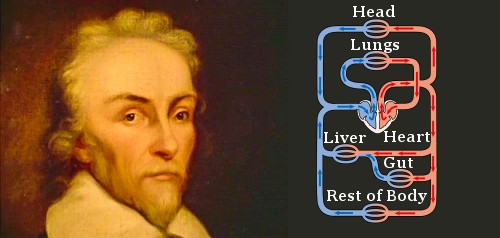 Lived 1578 to 1657.
William Harvey was the first person to correctly describe blood's circulation in the body.
He showed that arteries and veins form a complete circuit. The circuit starts at the heart and leads back to the heart.
The heart's regular contractions drive the flow of blood around the whole body.